We are proud to announce the release of Free Absolute theme for Magento 2. This template is a favorite of many users worldwide. Over 100 000 Magento 1 installations since theme launching! Thereby we keep attempting to double a success and target more magento customers. Following the release of Magento 2 we offer you to review updated Absolute template.
Performance improvements focus on mobile visitors. Absolute template comes with responsive design that will make your magento 2 website look amazing on every device. Theme is available in blue color now. With next release we'll offer you more colors to make the template fit most fastidious design lovers.
Free Absolute theme comes with two modules.
Create custom sliders easily with Slick carousel. Here you can see wonderful slideshow with featured products with created via slick carousel module functionality.
Theme comes with Font Awesome that delivers a lot of beautiful icons for your website. Now you have a great way to add more visual clues on your store pages.
The template supports all major browsers such as Opera, Safari, Chrome, Firefox, IE9, Edge.
A next release will be implemented with quick product overview feature and installer. You will be able to install top-rated Absolute theme in a few clicks.
Feel free to download our free magento 2 template. Learn how to install by using easy-to-follow instructions. Hope Absolute will turn out to be so much more than you expect.
Do you have an idea you want to see implemented? Share with us features which best suit your website. Let's start discussing new release together.
Update: Absolute Template 1.1 release
When first released the theme, professional developers always provide updates and fixes for it afterwards. So do we. Please meet with Absolute Magento 2 template 1.1 release. Absolute theme is considered to be the #1 downloaded free Magento theme on the market. That's why we are happy to keep optimizing this template to make it more suitable for your ecommerce needs.
Read the release notes to find out what has changed.
In order to facilitate the template installation, the release benefits you with an installer and theme editor.
Automatic installer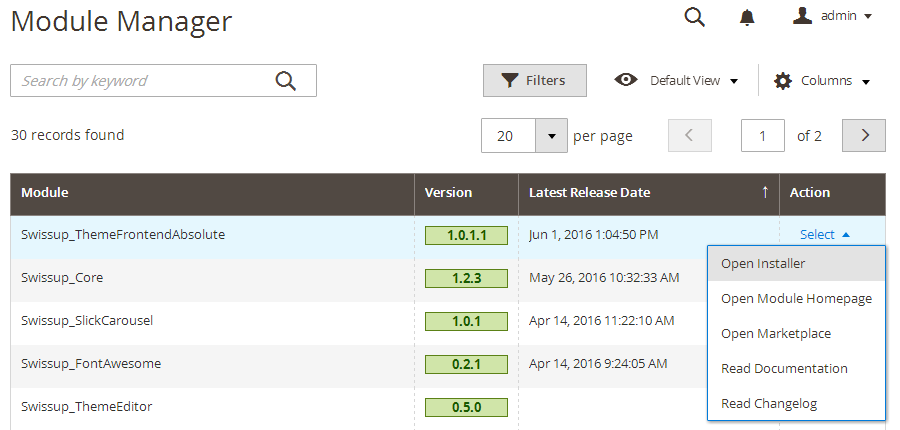 Now the setup of configuration and theme content is easier than ever. SwissUpLabs provides you with the Module Manager that helps you to install the Absolute theme on any store you need. If you are Swissup Labs subscriber, you can get the installation for free. Template can be also installed using Git from https://github.com/swissup/absolute-metapackage
Theme editor
In order to modify Absolute theme files from the admin area, you can use Swissup themes editor. This backend editor allows you to easily change the parameters of the following sections: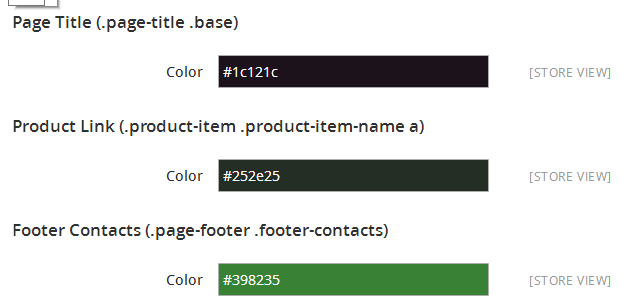 Background
Footer
Navigation
Fonts
What are other release notes?
With Magento 2 Absolute 1.1 release you've got a wide range of updates:
Slick-carousel js lib updated
Css improvements and fixes
Few animations added
Small graphical improvements
Changed store switcher style in footer
Find Absolute demo, be inspired and make your website stand out. Feel free to download.
We started releasing templates in 2008 and have built a collection of over 63 themes. Argento is one of the most popular and advanced Magento premium themes. This responsive theme is aiming to double a success in communication with customers around the world. Take a look at the demo. Truly hope it will meet all your expectations.
Popular Magento Themes & Extensions